Beach Weddings in India
Beach Weddings are fast catching up as a latest wedding trend worldwide as youngsters are trying something different and exotic for their weddings. Beach Weddings in India are also getting popular as the country is home to some of the best beaches in India where couples can experience an ultimate marital bliss. India with a number of picturesque beaches is perfect for beach weddings. So, enjoy your weddings amidst the trinity of sand, surf and sea.
Overview
Beach Weddings are popular all around the world. Over the years, beach weddings have also gained immense popularity in India. Beaches offer perfect and tranquil settings for a wedding. India is one of the preferred destinations for beach weddings. India is dotted by the vast stretches of magnificent beaches. This is one of the reasons why people from around the world come to India for a beach wedding. A beach wedding in India is a perfect venture for those who are adventurous at heart.
Ideal Locations
For a beach wedding in India, one could choose from places along the West Coast, East Coast or Southern India. Goa is one of the popular destinations, when it comes to a
beach wedding in India
. Goa has a beautiful shoreline and the beaches strengthen its identity. Apart from Goa, Kerala is also a great option. Kerala, also known as "God's Own Country" has gorgeous beaches and backwaters. A beach wedding in India can be easily arranged as one can even tie up with event organizers.
A beach wedding allows you to enjoy your wedding thoroughly. The sandy beaches, waves and the golden sun provide an excellent setting for a wedding. In fact, a beach wedding in India is one of the most sought after types of wedding celebration in today's times.
Celebration Details
All the arrangements for a beach wedding in India will be made by us. In fact, each detail will be taken care of with utmost perfection. Right from accommodation to post wedding celebrations, there is nothing that you would have to worry about. One can also avail of the customized services that are specially designed to meet your tastes.
We would require some information in order to plan your Dream Wedding. Please click here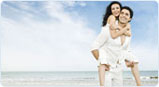 A romantic experience awaits you on your beach weddings in Goa. The trinity of sand, surf and sea is all set to be a silent spectator of weddings on Goa beaches. As marriages is a bond for life and romance is its essence so why not give it a kick start at most romantic beach destination in India. Your wedding here will be most memorable event of life as Goa is known for its vibrancy.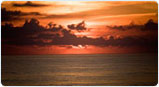 On the auspicious day of marriage couples invoke god's to grace the occasion. But some couples think differently as they decides to tie the knots in 'Gods own country' Kerala. And beach weddings in Kerala are fast becoming ideal ways for nuptials. Kerala beach weddings are getting popular as the incredibly scenic venues here offer the most tranquil set up amidst azure sea water and sandy beaches.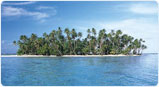 Island weddings in Lakshadweep are much coveted as this island is gifted with matchlessly serene ambiance which is incredibly beautiful and affectionately pampered by Mother Nature. Get prepared for exchanging seven vows of marriage on this palm lined island where freshness exudes from everything and romantic locales jostling with each other to get your attention. Your memories of weddings on Lakshadweep Island will remain fresh forever.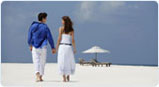 Tying the nuptial knots at exotic destinations is dream of millions and Island weddings in Andaman are one of the finest ways to make this dream a reality as it is replete with beaches and other striking locales. This exotic territory of India is full of beautiful venues and weddings on Andaman Island are going to be an experience for the lifetime as this place offers a surrounding which is pampered by nature and preserved by tradition.